An Evening with Shawn Colvin

Grammy-Award winning singer, songwriter, and musician who reaches deep into her emotions, experiences, and reflections through her music and on-stage performance.

SPECIAL THURSDAY PRICING


Event Showtimes:
Ages: All Ages
TICKETS: THURSDAY $39 / $49 / $65
FRIDAY & SATURDAY $43 / $53 / $70
TICKETS SOLD AT THE DOOR 30 MINUTES PRIOR TO THE SHOW ARE $5 MORE
TICKET SALES ARE NON-REFUNDABLE. SEE BOX OFFICE POLICIES
Artist website: http://www.shawncolvin.com/
Wiki page: https://en.wikipedia.org/wiki/Shawn_Colvin
Video: Shawn Colvin on Conan
"…extraordinary songs, mesmerising guitar playing, and a voice that goes effortlessly from bruise-tender to scar-hard in a matter of minutes…her lyrics are crafted and clever, full of subtlety and polished phrases…With delicious sarcasm and acerbic stories, she held the audience spellbound…her songs are so personal to her that they speak to everyone who listens."  - THE GUARDIAN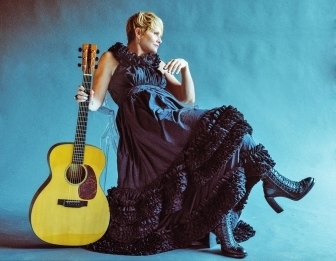 BIOGRAPHY
On her new album Uncovered, acclaimed singer/songwriter Shawn Colvin shines with sublime sensitivity, casting new light on an exquisitely curated collection of songs from some of the most admired writers in popular music history. Uncovered's twelve tunes include songs by Bruce Springsteen, Paul Simon, Tom Waits, Stevie Wonder, Robbie Robertson and Graham Nash to name a few, but in their selection and delivery, they are pure Shawn Colvin. As Shawn says: "Unless a song moves you, it doesn't matter what you do with it."
Born in Vermilion, South Dakota and raised in part in Illinois and Ontario, Shawn Colvin was already a well-traveled and seasoned performer by the time she won her first Grammy for Best Contemporary Folk Album with her debut Steady On in 1989. In the decades since, Colvin has released a string of superlative albums and established an enduring reputation as one of America's great live performers. Her lasting appeal is due in part to her willingness to lay herself bare coupled with a dry wit; intrigued parties would do well to investigate Colvin's superb memoir Diamond In The Rough (William Morrow Publishing, 2013).
"I learned to play guitar when I was ten," Shawn explains. "I learned fast and could copy anybody. My favorite artists were songwriters: James Taylor, Carole King, and Paul Simon among them. I was so in awe of the fact that these were actually songs that someone had written. I was terrified like, how could I ever live up to that? I had writer's block before I was a writer."
In time, Colvin refashioned that block into a notable self-penned body of work. Colvin compositions include Billboard chart lodgers "Round of Blues" and "I Don't Know Why" (both from 1992's Fat City), "Whole New You" (2001) and "Nothin' On Me" (1997) as well as 1997's pop hit "Sunny Came Home" (co-written with John Leventhal), which earned her two of Grammy's biggest awards, Record Of The Year and Song of the Year.