Stand-Up Comedy

Headliners Art Krug & Leland Klassen take the stage to make you laugh, cackle, chuckle, snort, guffaw & groan.

Suggested for Mature Audiences


Event Showtimes:
Ages: 18+ Ages
TICKETS: 
House: $19
Front-of-House $23
Cabaret Seats $29 
TICKETS SOLD AT THE DOOR 30 MINUTES PRIOR TO THE SHOW ARE $3 MORE 
TICKET SALES ARE NON-REFUNDABLE. SEE BOX OFFICE POLICIES
COMEDIANS: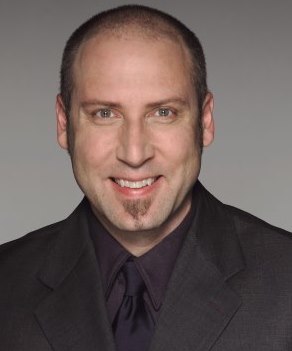 After college Art Krug landed a prestigious position bussing tables at a Mexican restaurant in Portland, Oregon. By March of 1983, he decided he'd learned all he needed to know about the ratio of chips to salsa. So he took to the stage for his first live comedy performance. Within a year, Art was headlining venues around the Northwest and into Canada.
In 1988, Krug moved to L.A. and quickly established himself as a regular with "The Improv" comedy CLUBS; touring around the US, as well as the "Yuk Yuks" chain of comedy clubs, the pre-eminent comedy clubs in Canada.  Since then, he has performed thousands of shows at comedy clubs, colleges, corporate events, and parties. He has done shows at auditoriums, resorts, and outdoor festivals. In short, Art Krug is a tested comedy veteran.
He's appeared on the Showtime network on "Showtime Comedy club", The Syndicated NBC show PM Magazine and many appearances on television throughout the Northwest and Canada.
And he's performed with such comedians as Drew Carey, Ron White, Jake Johansen, and Brian Regan. He's currently living in Portland Oregon.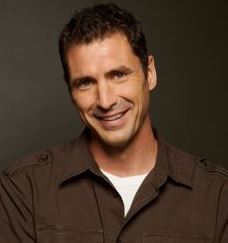 Raised on a farm in the heart of Canada, Leland Klassen quickly learned that shovelling manure and weeding potatoes, although lucrative, wasn't his passion in life.  So with absolutely no clear direction or vision for his future he did what everyone does when they find themselves in that position  - he went to University.   He wisely chose his classes based on whichever cute girl happened to catch his attention and after several short years of last minute cramming and late assignments Leland graduated from the University of Saskatchewan with a degree in Anthropology.
As you might have guessed, Leland's university education opened many doors for him in the years to come, but for some reason he was dissatisfied working for a courier as a night shift stock boy.  By this time married and with his first child soon on the way the most responsible and obvious choice was, of course, to pursue a career in the entertainment industry.
Starting off at amateur nights and seedy bars Leland decided right from the beginning that he would remain clean despite what the audiences wanted and over the last 14 years Leland has become recognized as Canada's premier clean comedian.  With his unique intelligence and wit Leland has carved out quite a niche for himself in the world of entertainment.  Using his farm boy charm and handsome (although somewhat inbred) Mennonite good looks, Leland's clever observations and rich life experiences are brought to life in a one of a kind show.