Big Brother and the Holding Company

Evolving out of the San Francisco rock scene of the 1960s, Big Brother was in the forefront of the psychedelic music movement.




Event Showtimes:
Ages: All Ages
TICKETS:
HOUSE: $23
FRONT-OF-HOUSE: $29
CABARET: $35
TICKETS PURCHASED AT THE DOOR 30 MIN PRIOR TO SHOW ARE $5 MORE
Ticket Sales are Nonrefundable. Box Office Policies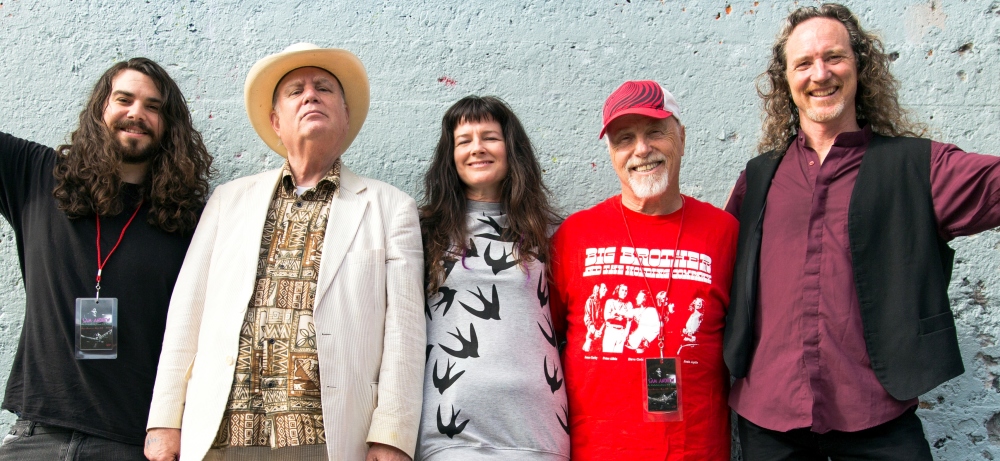 Pictured: Tommy Odetto-Guitar; Peter Albin-Bass; Darby Gould-Vocals; David Getz-Drums; Tom Finch-Guitar
Big Brother & The Holding Company first performed in the Haight Ashbury, San Francisco, in 1965.  After their appearance at The Monterey Pop Festival in 1967, Janis Joplin quickly became a phenomenon, and Big Brother made a real contribution to Janis' rise to international fame.  Big Brother's classic 1968 album Cheap Thrills charted at #1 for eight weeks.
After Janis left the band in 1968, Big Brother continued to perform with a new female vocalist before disbanding in 1972.  Having reformed with the original four members in 1987, they have performed world wide in Germany, Greece, England, Norway, Switzerland, Austria, Italy, Denmark, France, Brazil, Thailand, Japan, and throughout the United States.
In 2007 Big Brother joined "The Summer of Love 40th Anniversary Tour" with Jefferson Starship, Quicksilver Messenger Service, David & Linda LaFlamme (It's A Beautiful Day) and the Grateful Dead's Tom Constanten.  The next four years saw a continuation of this multi band tour teaming up with Canned Heat and Country Joe McDonald for "The Heroes of Woodstock 40th Anniversary Tour".  This lineup performed at over 30 amphitheaters and sheds, including the original 1969 Woodstock site and Los Angeles' Greek Theatre.
Big Brother carries on today with original members Peter Albin and Dave Getz, with Tom Finch and Tommy Odetto playing outstanding guitar.  The very talented Darby Gould (Jefferson Starship) fronts the band, singing all of the classic material made famous by Janis Joplin and Big Brother & the Holding Company.
Watch Big Brother's 2014 performance  https://vimeo.com/99442621