First Winter Blast - featuring Atlanta Rhythm Section

Our annual Winter White Gala Event at Montage, Deer Valley. Dinner, Drinks, & Dancing! Wear white, silver, or seasonal attire.

This is a Pharaoh Club event - join the Pharaoh Club! Non-Pharaoh may purchase a Sponsor Table-for-Ten for $2250. To purchase a table call Cristina 649-9371 ext. 24. To join Pharaoh Club call Randy 435-901-4119


Event Showtimes:
Ages: 21+ Ages
This is a Pharaoh Club Event
To join the Pharaoh Club: View Pharaoh Club details, then Call Randy Barton at 435-901-4119 to join and RSVP for the event
Non-Pharaoh may purchase a Sponsor Table-For-Ten
Sponsor Table=$2,250*
Call Cristina Aguirre, Director of Patron Relations at 435-649-9371, ext 24 to purchase your Table-for-10
*Includes ten event tickets, and one Montage guest suite overnight, November 5, 2016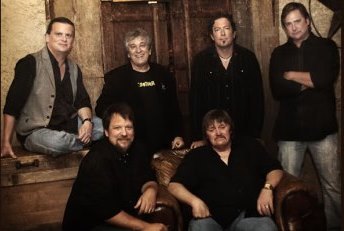 ATLANTA RHYTHM SECTION
Artist website: http://atlantarhythmsection.com/
Wiki page: https://en.wikipedia.org/wiki/Atlanta_Rhythm_Section
Get dressed up to party down at our annual gala of fine entertainment, silent auction, beautiful surroundings, great food, drinks, and fantastic service!
After dinner, we'll be boogying to the sounds of Atlanta Rhythm Section. They've been part of the Southern Rock scene for more than 30 years. Their biggest hits include "So Into You", "Champagne Jam", "Imaginary Lover", and "Spooky". With 15 albums of outstanding songwriting and performances, The Atlanta Rhythm Section represents all the good things the phrase "classic rock" implies.
This will be a dance party to remember!