Ambrosia

SEATS STILL AVAILABLE FOR PHARAOHS! CALL THE BOX OFFICE FOR PHARAOH SEATS OR CALL RANDY 435-901-4119 TO JOIN THE PHARAOH CLUB!

Reduced pricing Thursday, Friday, and Sunday. Showtimes: 8pm Thursday - Saturday, 6pm Sunday. NO OPENER!


Event Showtimes:
Ages: All Ages
Thursday Pricing: $33/House, $39/Preferred, $49/Cabaret Tables
Friday & Sunday Pricing: $35/House, $43/Preferred, $53/Cabaret Tables
Saturday Pricing: $39/House, $49/Preferred, $59/Cabaret Tables
Tickets increase by $5 half hour before show time. 
ALL SALES FINAL, NO REFUNDS. EXCHANGES MADE FOR DIFFERENT DATE FOR SAME SHOW ONLY, $5 PER TICKET FEE.  SEE BOX OFFICE POLICY
Wiki page: https://en.wikipedia.org/wiki/Ambrosia_(band)
Artist page: http://www.ambrosialive.net/
Videos: "Biggest Part of Me" Live 1980 ; "Holding On To Yesterday" Live 2016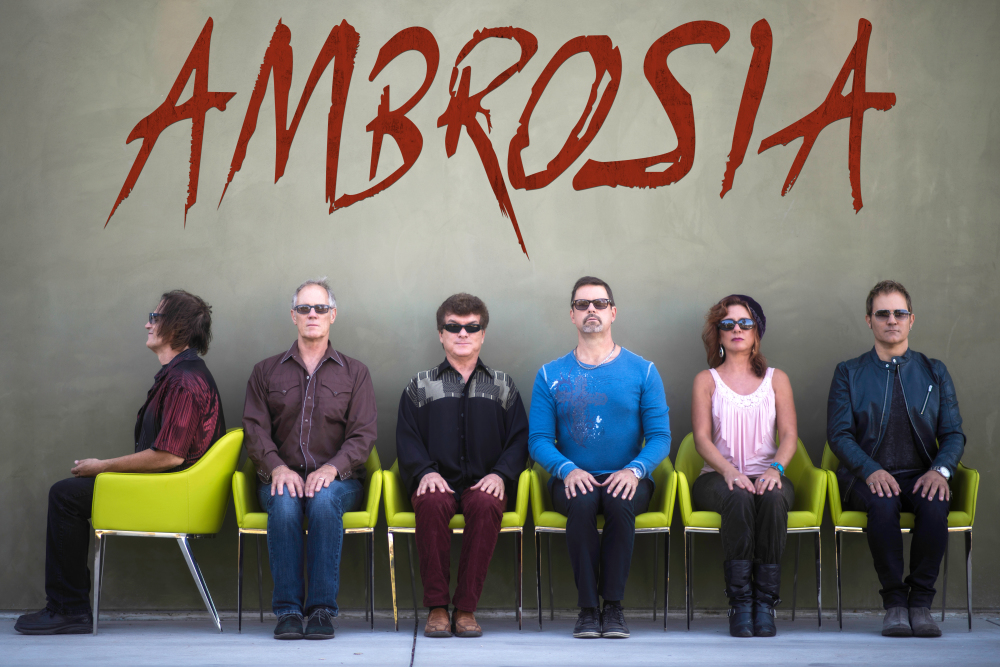 AMBROSIA: Joe Puerta, Burleigh Drummond, Chris North, Doug Jackson, Mary Harris, Ken Stacey
In the year 1970, four young musicians from the South Bay of Los Angeles, came together to create a new invigorating style of music. Exploring the possibilities of progressive, classical and world influences, yet rooted with the soul of the blues and R&B, Joseph Puerta, Christopher North, David Pack and Burleigh Drummond created a new sound that was defined and recognized as "Ambrosia". Originally labeled as America's answer to the progressive invasion of such English acts as "Yes" and "King Crimson", the group quickly proved it was all that and much more as it's albums painted aural landscapes covering the gamut of musical styles and attracting the collaboration of such cultural icons as, Leonard Bernstein, Kurt Vonnegut Jr. and Alan Parsons. In it's brief recording history, Ambrosia garnered 5 Grammy Nominations, 5 Hit Singles, Heavy FM Airplay and the admiration and respect of the musical community. All this was in addition to Sold Out concerts around the world.