Josh Ritter

American singer, songwriter, musician, and author known for his distinctive Americana style and narrative lyrics. In 2006, he was named one of the "100 Greatest Living Songwriters"

Performs Thursday - Saturday at 8pm, Sunday at 6pm, No opener! No promo code - Pharaohs Call Box Office for Tickets.


Event Showtimes:
Ages: All Ages
Thursday pricing: $35/House & Balcony, $43/Front of House, $53/Cabaret
Friday & Sunday pricing: $43/House & Balcony, $49/Front of House, $59/Cabaret
Saturday pricing: $45/House & Balcony, $55/Front of House, $65/Cabaret
Tickets increase $5 half hour before show time.
All sales final, no refunds!  Exchanges may be made for the same show, different date only.  Plus any price difference and $5 per ticket exchange fee.  24 hours notice must be given to the box office prior to original ticket date.
Artist page: https://www.joshritter.com/
Wiki page: https://en.wikipedia.org/wiki/Josh_Ritter
An American singer/songwriter with a deep, expressive voice, a keen wit, and an evocative way with words, Josh Ritter has built a loyal following as one of the leading lights on the Americana scene with his incisive songwriting. Emerging in 2000 with his eponymous debut album, Ritter hit his stride in 2007 with the release of The Historical Conquests of Josh Ritter, which introduced elements of rock, country, and blues into the mix. What followed was a string of acclaimed outings like Beast in Its Tracks (2013), Gathering (2017), and Fever Breaks (2019) that continued to push the boundaries of folk and Americana, furthering Ritter's ascension to modern singer/songwriter royalty.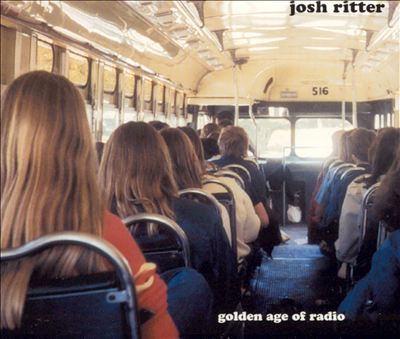 Born in Idaho, Ritter bought his first guitar after hearing the Bob Dylan and Johnny Cash classic "The Girl from the North Country." While attending college in Oberlin, Ohio, Ritter got his first taste of the music of Leonard Cohen and Gillian Welch; he instantly fell in love with their songs and dropped his neuroscience major in favor of the pursuit of music. As home to classic folk venues like Club Passim, Boston was the place Ritter chose to follow his dream. He recorded and released his self-titled debut in 1999, but it was 2002's The Golden Age of Radio that got him noticed by both critics and folk fans. Selling copies of the disc on his own funded Ritter's touring, while successful tours in turn funded more albums, and so on. Signature Sounds Recordings soon picked up the rights to The Golden Age of Radio; their reissue gave it exposure on a national level, and the four- and five-star reviews started rolling in. The HBO series Six Feet Under grabbed a track from the album for their end credits, while Ritter received an offer to open for the Frames on a tour of Ireland. Soon his single "Me & Jiggs" was in the Irish Top 40, a headlining tour of the country was sold-out, and a tribute band named Cork was playing nothing but Ritter material in numerous Irish pubs. Back home, Ritter's following was growing with sold-out shows in New York City and Boston, while an invitation to the Sundance Film Festival helped start 2003 on a high note.
In February 2003, Ritter spent 14 days in rural France at Black Box Studios (where much of the gear originally equipped Curtis Mayfield's studio in Chicago). The result, Hello Starling, was released in September of the same year. The success of The Golden Age of Radio and Hello Starling attracted the attention of the major labels, and Ritter signed with V2 in time for the release of 2006's The Animal Years. Ritter's tenure with V2 was brief, and after releasing a CD/DVD concert album, In the Dark: Live at Vicar Street, through an Irish label in April 2007, he hooked up with the BMG-distributed Victor Records, which issued the rock-oriented The Historical Conquests of Josh Ritter in August 2007. The hard-touring Ritter dropped two more live discs in 2008, Live at the 9:30 Club and Live at the Record Exchange, and he opted to eliminate his problems with record labels by forming one of his own, Pytheas Recordings. Pytheas issued the album So Runs the World Away in 2010, and when Ritter published his first novel, Bright's Passage, through Dial Press in 2012, Pytheas issued a special box set of Ritter reading his own novel, accompanied by an EP of songs inspired by the book. Ritter returned to music with 2013's The Beast in Its Tracks, an album inspired by his divorce, and he traveled to New Orleans to work with producer and engineer Trina Shoemaker for his 2015 release Sermon on the Rocks. In July 2017 Ritter issued the single "Showboat" in anticipation of the release of his ninth studio long-player, Gathering -- one of Ritter's loosest and most rewarding outings to date -- which arrived later that September via Pytheas Recordings/Thirty Tigers. The prolific singer/songwriter returned in 2019 with his tenth full-length effort, Fever Breaks, which was produced by Jason Isbell, and backed by Isbell's band the 400 Unit.